Qantas HQ up for Grabs Amid Post-COVID Downsizing
Sydneys long-term hold on Qantas headquarters is under threat as Australias premier airline downsize..
Sydneys long-term hold on Qantas headquarters is under threat as Australias premier airline downsizes during the pandemic.
Qantas may vacate its 49,000 sqm head office in the Sydney suburb of Mascot and consolidating its Qantas and budget brand Jetstar office (currently in Melbourne) into one location.
Flight simulator centres in Sydney and Melbourne, as well as heavy maintenance facilities in Brisbane, may also move.
Announcing that it will carry out a three-month review of its offices and aviation facilities within Australia as part of continued efforts to cut costs, Qantas said it had no intention to move facilities offshore.
Qantas Group Chief Financial Officer Vanessa Hudson said, "Like most airlines, the ongoing impact of COVID means well be a much smaller company for a while."
"Were looking right across the organisation for efficiencies, including our $40 million annual spend on leased office space," AAP noted.
About 8,000 workers are leaving the airline, which has slashed overseas and domestic flights due to global and domestic travel restrictions.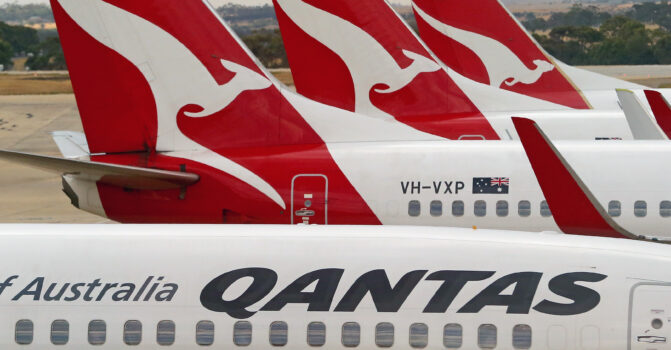 The group dismissed 6,000 workers in June as part of a three-year plan to slash costs by $15 billion. About 2,400 ground crew were last month told their roles will likely be outsourced.
Qantas has invited the state governments of Victoria, New South Wales (the incumbent), and Queensland to offer incentives to move or keep jobs in their regions, sparking off intra-state competition.
Victorian Premier Daniel Andrews told a media conference he had spoken to Qantas CEO Alan Joyce on the evening of Sept. 14.
"We think that we have a very attractive offer to make and well work through that to try and have as many jobs as we possibly can in our city and state," he said.
Andrews said Melbournes primary airport Tullamarine had no curfew compared to Sydney International Airport, which cannot allow flights between 11 p.m to 6 a.m.
He also said Melbournes secondary airport Avalon, benefitted from having more space.
New South Wales Premier Gladys Berejiklian said she also spoke to Joyce and the government was considering its options. State Treasurer Dominic Perrottet has been assigned the task of keeping Qantas local.
Sydneys under-construction Read More – Source