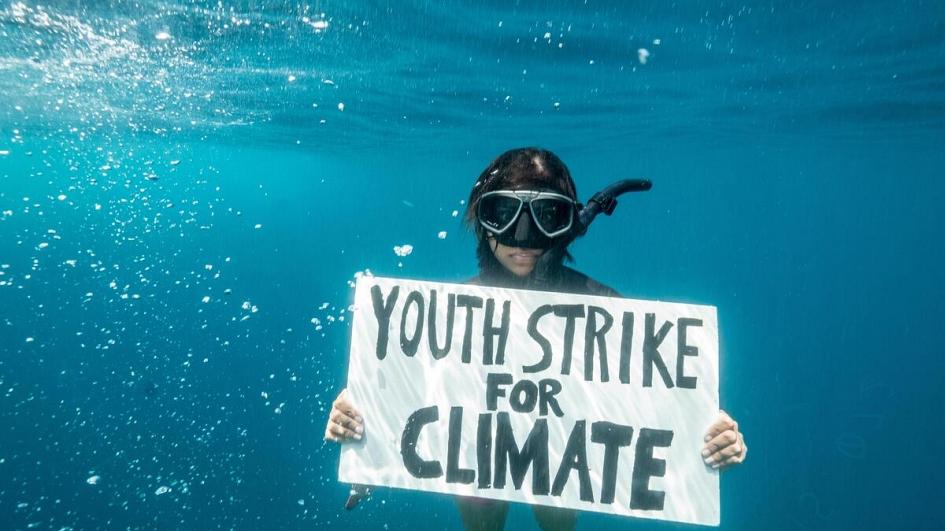 EXTRAORDINARY PHOTOS RELEASED OF THE WORLD'S FIRST UNDERWATER CLIMATE PROTEST
The world's first underwater climate strike has taken place in the heart of the Indian Ocean.
Scientist and climate advocate, Shaama Sandooyea, floated in the water at Saya de Malha Bank, a site 735km off the coast of the Seychelles home to vast seagrass meadows.
She held placards reading "Youth strike for Climate" and "Nou Reklam Lazistis Klimatik", Mauritian creole for "We Demand Climate Justice". The marine scientist joins youth and climate activists around the world as part of Fridays for Future's March 19 climate strike.