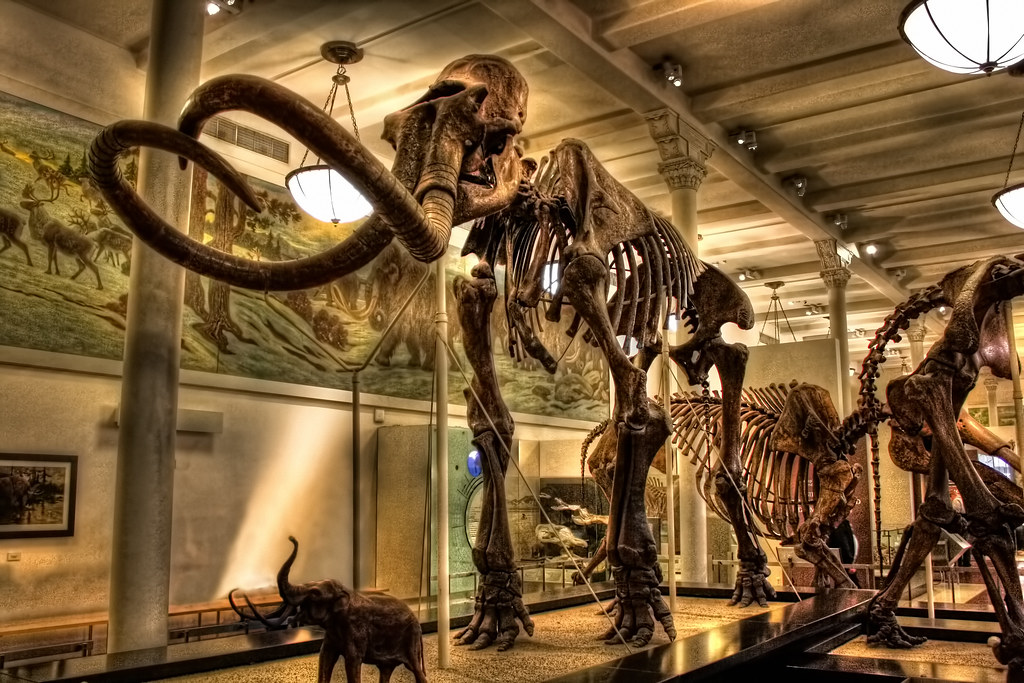 Best Museums in New York City
El Museo del Barrio NYC is a cultural center devoted to the preservation of Puerto Rican and Caribbean art. It is located in New York City's historic El Barrio neighborhood. In addition to holding exhibitions and hosting events, El Museo provides educational programs and workshops. The museum was founded in 1969 by artists and educators of Puerto Rican descent. Before becoming a permanent institution, the museum operated in classrooms and storefronts. Eventually, it acquired a collection of 8,000 works of Latin American and Caribbean art. The museum is part of the Heckscher Building, an old institutional building that has been remodeled into a multi-purpose arts and education center. With a 4,500 square foot courtyard, the El Museo has a lot to offer visitors.
Bronx Museum of Arts
The Bronx Museum of Arts in New York City is an internationally-recognized cultural destination that aims to bring art and artists to the local community. This nonprofit organization serves an ethnically diverse population in the Bronx, showcasing works by diverse artists, including those of African, Asian, and Latino descent. It also provides educational and interpretive programs, free admission to the public, and special exhibitions of local and regional artists. The Bronx Museum of Arts was founded in 1971 and is housed in a 33,000-square-foot former synagogue. It is home to over 800 artworks, including pieces by notable artists. In addition to the permanent collection, the museum also hosts several exhibitions each year, which are often designed to promote a discussion about contemporary art.
American Museum of Natural History
The American Museum of Natural History is one of the most popular tourist attractions in New York City. This museum holds over 33 million specimens, including animals, plants, minerals, meteorites and more. With exhibits ranging from human origins to the geological past, this institution is a must for any natural history lover. The museum has been open since 1869. Today, it's considered the world's preeminent scientific institution. Its main goal is to interpret information about the natural world. In addition to its permanent collection, the museum hosts temporary and special exhibitions.
Metropolitan Museum of Art
The Metropolitan Museum of Art is one of New York City's most visited attractions. Its extensive collection is comprised of over two million works of art. While the museum's permanent collection consists of a vast array of art from all over the world, it also organizes temporary exhibitions. These include exhibitions that respond to a variety of changes in the art world. Among them are ones that feature Indigenous responses to Euro-American art in the collection.
Solomon R. Guggenheim Museum
The Guggenheim Museum is one of the most popular museums in New York City. Its permanent collection stretches from the mid-19th century through to modernism. There are many exciting exhibitions at the museum. One of the museum's most prominent collections is the work of Pablo Picasso. The museum is also home to works by Henri Matisse, Paul Klee, and Joan Miro. The Guggenheim Museum's collection includes works by artists from all over the world. While it is known for its strong holdings of Picasso's work, it also houses the world's largest collection of works by Wassily Kandinsky.
Tenement Museum
If you're looking for a great day trip, the Tenement Museum in New York City is a must-see. Aside from its incredible architecture, the museum is also packed with artifacts and exhibits. The building was once home to over 7,000 immigrants from twenty different countries, between 1863 and 1935. While the Tenement Museum has no permanent exhibitions, it does offer temporary exhibits that highlight the history of immigrants in New York. Visitors can see how they shaped the city as well as how immigrants have affected its culinary and culture. The Tenement Museum offers several guided tours. Most of the tours take about an hour to two hours. Tours focus on a specific tenement, such as the one run by the Moore family.