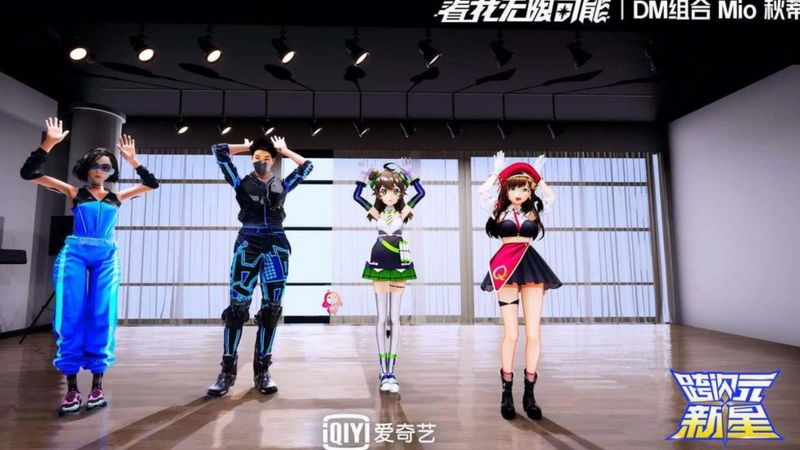 China gives musical talent show a virtual makeover
At first glance, there's nothing very remarkable about yet another singing competition in talent show-obsessed China, but Dimension Nova is different – this time, all the contestants are virtual.
This "virtual idol variety show", from Chinese streaming platform iQIYI, features three celebrity judges hoping to find the next big star.
Yet while the concept is familiar, the execution is like nothing we've seen before.
Contestants walk out into a capacious hall, complete with a looming T-Rex skeleton hanging from the high ceiling, and perform to the judging panel in real-time.
But these hopefuls are not your familiar pub-gigging wannabes, instead they are digital creations, drawn and styled like Japanese anime figures.
iQIYI, best known for popular talent shows such as The Rap of China, are exploring futuristic territory with their latest TV foray.
Among the 31 virtual contenders, there's an anthropomorphic five-tailed fox dressed in a suit and a cutesy monosyllabic seal, both auditioning for a spot on the judges' teams.
"It seems like I stepped into a video game," says Angelababy, one of the show's judges, in the first episode. The model-turned-actress is ubiquitous in China, her image dominating screens and billboards.
Read from source: