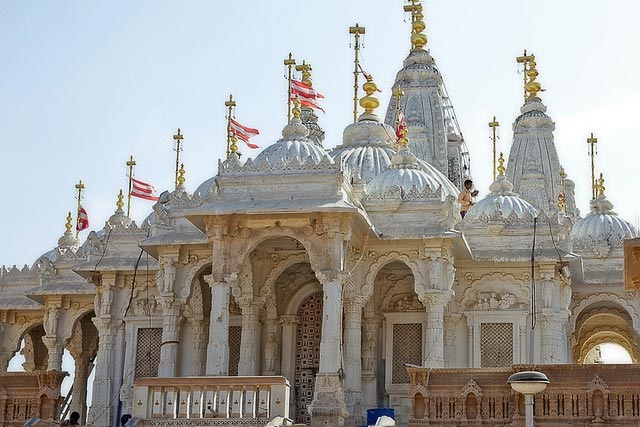 Best Places to Visit in Agra
The city of Agra is a popular destination for travelers as there are a number of sights to see. From the Itimad-ud-Daulah's tomb to the Jama Masjid, there is so much to explore. Getting the right balance of relaxation and cultural experiences is also important, and so it's crucial to plan your trip carefully. Luckily, we've rounded up the best places to visit in Agra for your next holiday.
Itimad-ud-Daulah's Tomb
Itimad-ud-Daulah's Tomb is located in Agra, India. The tomb is considered to be one of the most important monuments in the Mughal empire. This tomb was built between 1622 and 1628 and it is also called the "Baby Taj".
Jama Masjid
Jama Masjid is one of the most popular tourist attractions in Agra. It was built by Mughal Emperor Shah Jahan in 1648 AD. This magnificent structure is a symbol of Islamic architecture. The interior has an intricate design and beautiful red sandstone walls. Jama Masjid is built on a large elevated podium. A prayer hall lies in the center of the structure. There are a number of domes inside the mosque. These domes have inverted lotus finials and a beautiful fountain.
Kinari Bazar
This bazaar is famous for its fine leather shoes. It is one of the oldest markets in Agra and has a large variety of goods. The best thing about this market is that you can bargain. So, if you are looking for cheap shoes, you can ask the vendor to sell you the footwear at a lower price. Kinari Bazaar is also a good place to find a wide range of clothing for weddings. During the wedding season, you will find a huge crowd of people. You can find all kinds of bridal veils and other wedding related stuff here.
Dolphin Water Park
The park has a variety of rides and fun games. There is a giant wave pool, a play area for children, and a water slide. The park is located along NH-2 Mathura Road, about two kilometers from the city centre. Visitors can find hotels that are close to the park. Its ticket costs 650 rupees. The park also has a multi-lane slide, a merry-go-round, and a multi-cuisine restaurant.
Chini ka Rauza
Chini ka Rauza is an ancient monument located on the banks of Yamuna River, Agra, India. The tomb of Allama Afzal Khan Mullah, the Prime Minister of Mughal Emperor Shah Jahan. It is the first monument to feature glazed tile-work. The tiles used in the tomb are chini and were brought from China. In addition, the interior of the shrine is decorated with paintings. These paintings depict a beautiful flower bouquet.