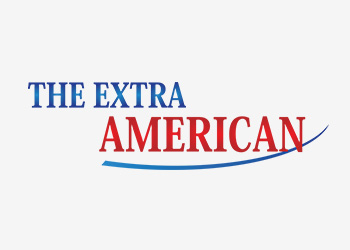 EPA Revises Final Rule on Power Plant Waste Water Standards
EPA says more affordable pollution control tech will save jobs, protect environment The Environment..
EPA says more affordable pollution control tech will save jobs, protect environment
The Environmental Protection Agency (EPA) announced final revisions Monday to Obama-era effluent emission standards for coal-fired "steam electric" power plants. The EPA says the final rule will take account of a number of newer and more affordable pollution-control technologies and allow power companies a more flexible approach to phasing in the implementation of such technology.
According to the EPA, the new rule will reduce pollution greater than that proposed by the 2015 regulation, save the U.S. electricity production sector $140 million each year, and protect jobs in the industry.
"EPAs revised steam electric effluent guidelines shows President Trumps commitment to advancing American energy independence and protecting the environment," said EPA Administrator Andrew Wheeler in a statement. "Newer, more affordable pollution control technologies and flexibility on the regulations phase-in will reduce pollution and save jobs at the same time."
"These revisions to the Steam Electric Effluent Limitation Guidelines will actually reduce more pollution the Obama-era rule, while reducing compliance costs and allowing for more flexibility," said Congressman David McKinley (R-W.Va.). "This is just the latest example of the Trump Administrations commitment to promoting American energy while protecting public health."
Today the @EPA issued a rule to leverage new, affordable technologies to save $140 million for the power sector and reduce pollution by nearly 1 million lbs per year.

The Trump administration continues to ensure reliable and affordable energy while protecting the environment.

— Energy & Commerce GOP (@HouseCommerce) August 31, 2020
"President Trump and his Administration understand that protecting our water quality doesnt have to destroy jobs and raise electric rates," McKinley said.
"This new rule replaces a prime example of regulatory overreach that was specifically designed to stack the deck against the coal industry when compared with other fuels," said National Mining Association CEO, Rich Nolan. "The model wastewater treatment techniques under the new rule can effectively remove pollutants at less cost and with fewer facility modifications than the technologies required by the prior rule, while also allowing for more flexibility in plant maintenance operations. The coal industry wants to be able to compete while also safeguarding important environmental protections—this rule shows that balance is possible."
Criticism of the Rule
The rule change picked up criticism, however, from environmental groups such as the Sierra Club and the Southern Environmental Law Center.
"With todays rollback of clean water protections, the Trump EPA allows dirty coal-burning plants to dump more toxic substances into our rivers, lakes, and drinking reservoirs and exposes our communities to more cancer-causing pollution," said Frank Holleman, senior attorney at the Southern Environmental Law Center, in a statement. "The EPA itself has estimated that at least 30 percent of all toxic water pollution from all industries comes from these plants, and the technology to prevent and treat this pollution is widely available. The EPA is making it easier for the most polluting and worst run coal-fired plants to dump poisons into the waterways our communities depend upon."
Mary Anne Hitt, director of campaigns at the Sierra Club, said that the rule would jeopardize water bodies and communities, and would not help coal workers either.
"Communities historically tied to the coal industry need help transitioning, not polluted air and water," said Hitt in a statement. "Our nearly 4 million members and supporters will fight this rule … and demand that EPA live up to the integrity and intent of its mission of protecting people from polluters, not embracing them."
Critics also pointed out that coal plants intending to close or change fuel sources before 2028 will be exempt from many of the regulations.
Technical Advances
According to the EPA, the final Steam Electric Reconsideration Rule (pdf) revises technical requirements for two separate waste streams from coal-fired power plants: flue gas desulfurization (FGD) wastewater and water used to transport bottom ash (BA) left over after combustion. Depending on the composition of the coal, coal ash can cRead More – Source