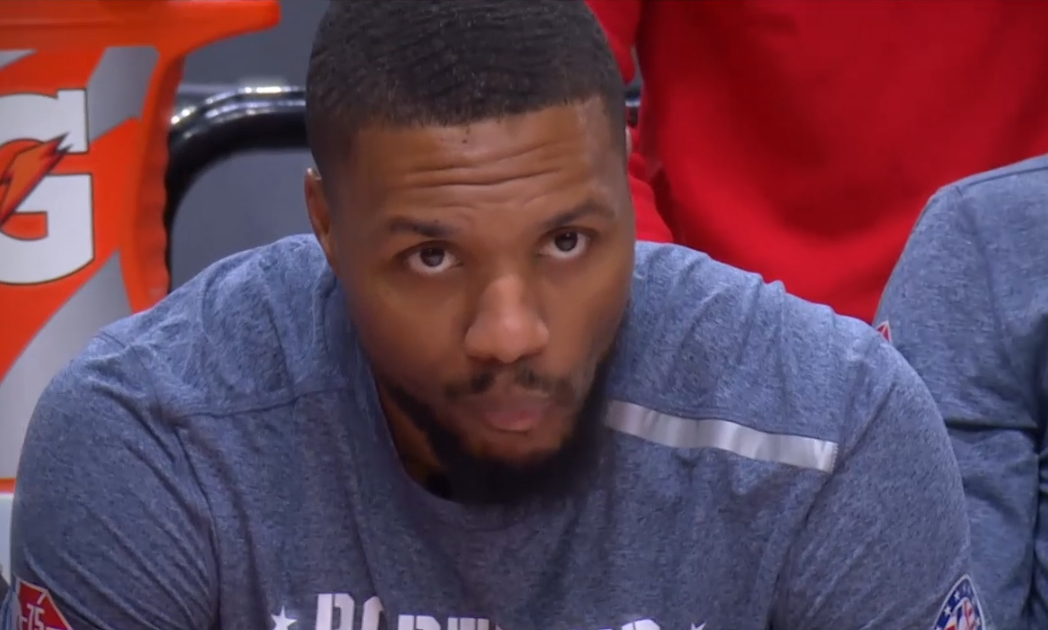 Damian Lillard, Buddy Hield 3-Point Contest Participants
After the Slam Dunk Contest, the other All-Star Weekend contests are gradually revealing their participants. Today, we take stock of the 3-point contest. What are the first names to come out of the hat?
Who will succeed Karl-Anthony Towns in the 3-point contest? Probably not himself because Minnesota's most beloved cat still hasn't recovered from his injury. There will therefore be a new winner within a fortnight in Salt Lake City.
Inevitably, before trying to bet on a potential winner, should we still have the names of the candidates, right? What do we know so far? We know via Chris Haynes of Bleacher Report that Damian Lillard should be there, a third career participation for the arsonist of the Blazers (no victory so far). At his side, we should find Buddy Hield. According to Scott Agness of Fieldhouse Files, the winner of the 2020 edition would have given his consent. He is running at 42.5% from afar this season with the Pacers.
Who else ? No additional formalization for the moment but names are leaking from right to left. Jayson Tatum, for example, confirmed about three weeks ago that he had received an invitation, without specifying whether he would accept or not.
Bones Hyland of the Denver Nuggets had made his candidacy clear in January, although nothing official has emerged since. Same thing for Malik Beasley, the Jazz swingman. We also saw Stephen Curry advertise his brother-in-law Damion Lee (46% by far this season!) for the competition. We should know the full list (six to eight players max) next week as the All-Star Game is fast approaching (from February 17).
Damian Lillard and Buddy Hield will be in the 3-point contest next All-Star Weekend. Who will accompany them? A few more days to wait to find out.
This article is originally published on trashtalk.co