Over 150 Business Leaders Urge Bill de Blasio to Clean Up New York City, Fight Crime
Over a hundred business leaders have expressed "widespread anxiety" over issues plaguing New York Ci..
Over a hundred business leaders have expressed "widespread anxiety" over issues plaguing New York City, calling on Mayor de Blasio to clean the streets and tackle crime.
"There is widespread anxiety over public safety, cleanliness and other quality of life issues that are contributing to deteriorating conditions in commercial districts and neighborhoods across the five boroughs," the 163 signatories wrote in a Thursday letter to the mayor.
"We urge you to take immediate action to restore essential services as a necessary precursor for solving the citys longer-term, complex, economic challenges," they wrote.
The 163 signatories included the chiefs of Etsy, MasterCard, Morgan Stanley, Pfizer, as well as leaders of local chambers of commerce.
The letter comes amid a surge in crime in the Big Apple. Between Jan. 1 and Sept. 6, the number of victims of shootings went up by 97.2 percent compared to the same period last year, New York Police Department statistics show (pdf). The number of murders, meanwhile, has increased by 35 percent in the same timeframe. Trash, too, has been piling up across New York City after the sanitation departments budget was slashed by millions. In June, $106 million was cut from the departments budget, reducing pickup for public litter baskets by 60 percent, local outlet CBS2 reported.
The letter calls for urgent action, otherwise, people will be reluctant to come to the city, undercutting the fledgling economic recovery.
"We need to send a strong, consistent message that our employees, customers, clients and visitors will be coming back to a safe and healthy work environment," the business leaders wrote. "People will be slow to return unless their concerns about security and the livability of our communities are addressed quickly and with respect and fairness for our citys diverse populations."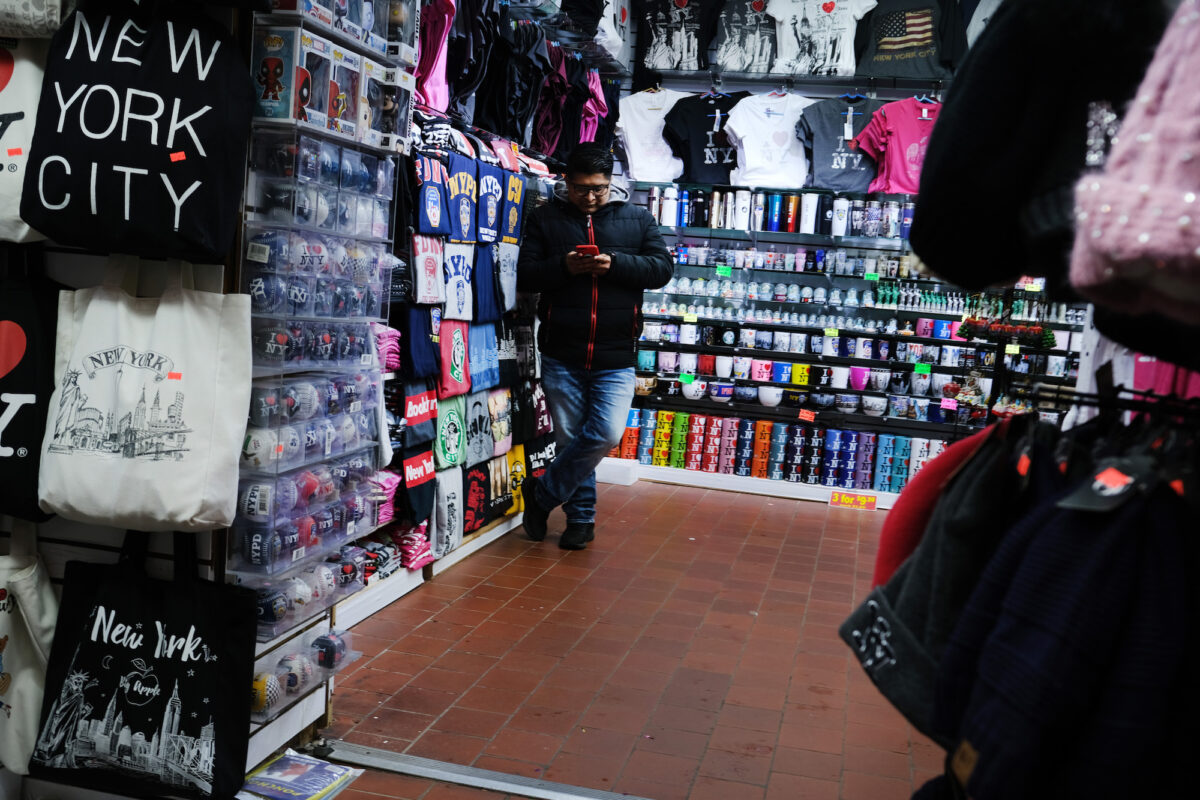 The Partnership for New York City (PFNYC), a nonprofit that focuses on research, policy formulation, and issue advocacy, warned in a July study (pdf) that up to a third of the citys 230,000 small businesses may never reopen.
"The abrupt cessation of travel and tourism had a devastating impact on hospitality, retail, cultural, and entertainment venues, particularly the citys 27,000 restaurants," they pointed out in the study, saying that New York Citys highly valued cultural, social, and entertainment assets will most likely stay at least partially closed until next year.
Kathryn Wylde, the president of PFNYC, told the New York Times in an interview that the executives find the citys woes risk disruption to business activity as employees are reluctant to return to offices amid worries about their safety.
"All these employers are committed to the city, they want to see economic recovery, but theyre getting pushback from their employees about, will the city be safe, will the city be clean," she said.
De Blasio spokesman Bill Neidhardt, responding to the letter in a statement, called on the business leaders to join the mayors pleas for more long-term borrowing and federal stimulus.
"If these business leaders joined us in this fightRead More – Source