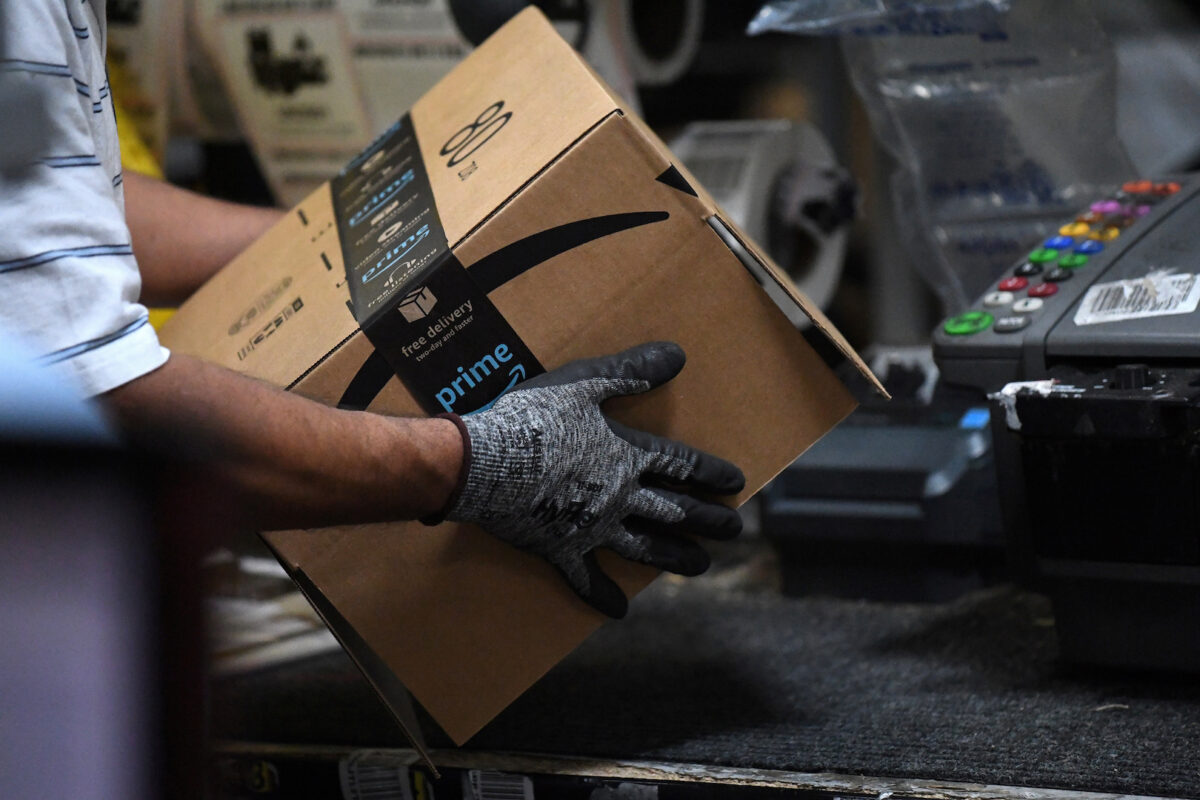 Amazon to Hire 100,000 in US and Canada as E-Commerce Surges Amid Pandemic
Amazon has announced plans to hire 100,000 workers in the United States and Canada, amid an online s..
Amazon has announced plans to hire 100,000 workers in the United States and Canada, amid an online shopping boom fueled by the pandemic.
The Seattle-based e-commerce giant said in a statement Monday it is looking to fill full- and part-time positions "as we expand our footprint," with the new jobs paying at least $15 an hour. The company is also offering "industry-leading benefits," including health and dental insurance, and paid parental leave for up to 20 weeks.
Hiring for the new positions has already started, said Amazon, which is offering signing bonuses of as much as $1,000 in some locations. The company also noted it would open 100 operational buildings this month, including fulfillment centers, delivery stations, sorting centers, and other sites.
It comes as Amazon, in its second-quarter earnings report, said it increased its net sales by 40 percent to $88.9 billion in the second quarter, compared with $63.4 billion in second quarter of 2019. The company also benefited from the online grocery boom, seeing these sales triple year-over-year as virus concerns drove more customers get their groceries delivered rather than going to physical stores.
The pandemic has fueled an e-commerce boom, with a recent analysis by Digital Commerce 360 finding that visits to the top 2000 e-commerce sites in North America increased, on average, by 125 percent between March and June of this year, compared to the same period in 2019. The top 100 retailers, which include Amazon and Walmart, accounted for 80 percent of the collective growth in traffic.
While the fastest-growing categories in e-commerce were office supplies and sporting goods, according to the Digital Commerce 360 report, the outbreak has also accelerated an online grocery movement, with analysts and executives predicting that it will last beyond the pandemic.
The head of Whole Foods, which Amazon bought in 2017 for $13.4 billion in a bid to expand its brick-and-mortar footprint and gain an edge in the $700-billion grocery industry, said he believes the trend away from in-person shopping will persist even after the pandemic subsides.
"When things return to normal, there will be a lot of people who dont go back to shopping in-person," CEO John Mackey told The Wall Street Journal in an interview. He said that the grocery chain closed some of its stores to walk-in shoppers to meet the spike in demand for grocery deliveries amid the outbreak.
"People are purchasing differently, and thats partly because theyre not eating at restaurants as much," he said, adding that hes seen a tremendous increase in demand for all the animal Read More – Source