Great Health News May Ease One Driver of Super-Hot Residential Real Estate Demand
Commentary Californias "COVID-19 Statewide Update" indicates that the 14-day moving average of the ..
Commentary
Californias "COVID-19 Statewide Update" indicates that the 14-day moving average of the rate of positive COVID-19 diagnostic tests is now at a record-low level, at 3.6 percent.
The state target is 8 percent.
Many public health officials believe that the percentage of positive test results is a leading indicator of whether the number of cases is likely to increase or decrease in ensuing weeks.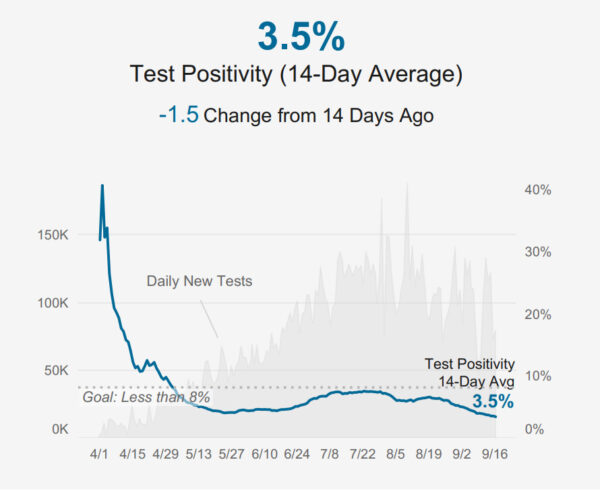 If the incidence of COVID-19 in the community is actually going down, there will be many ramifications, one of which is that school districts will be allowed to reopen their facilities to in-person instruction. If many school districts choose to reopen their schools to in-person instruction, that may allow the strange, bizarre, upside-down homebuying season of 2020 to finally wind down.
Currently, families are still seeking larger homes, to facilitate at-home instruction in the same place while older family members are seeking to work from home. This situation perfectly coincides with families exodus from higher-density places where there may have been some anxiety about being able to implement social distancing.
These phenomena among home buyers, along with home sellers not putting their houses on the market, has led to a very tight market, marked by quickly rising home prices in Orange, San Bernardino, and Riverside counties.
The home-buying season, even this year, was likely to slow as Thanksgiving approaches; families generally dont want to move during the fall and winter holiday season.
But changing schools may have seemed less traumatic with students not engaging in a live setting along with their friends at school.
The great nRead More – Source