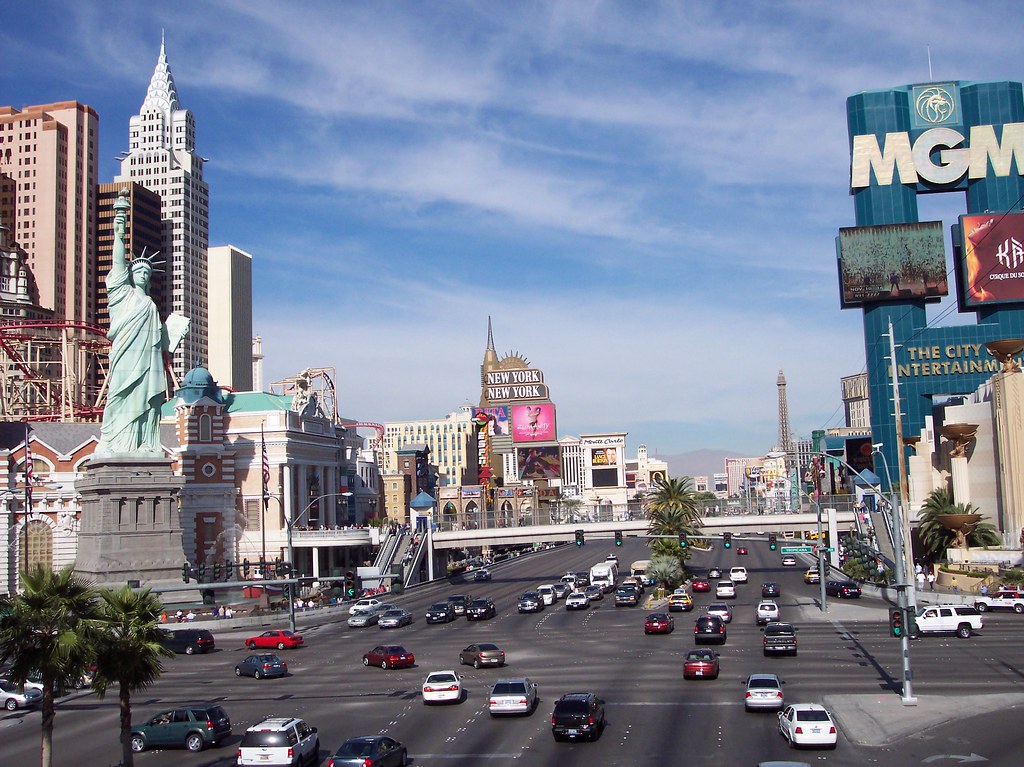 Best Places to Visit Around Las Vegas
The best places to visit around Las Vegas (US) are so varied that it can be hard to narrow it down to a few. From the old downtown district of Fremont Street to the Mojave National Preserve and Red Rock Canyon, there's something for everyone. But if you're only visiting Vegas for a few days, it might be easier to focus on one or two attractions and then move on to the next one.
Red Rock Canyon
Red Rock Canyon is an incredible and unspoiled destination that is less than an hour from Las Vegas. It is located in the Mojave Desert and is part of the Navajo Formation. Visiting the canyon offers a variety of recreational activities. Whether you are looking for rock climbing, hiking, or horseback riding, you'll find plenty of opportunities. If you're in the area for a couple of days, you might want to book a guided tour. These tours last about half a day and include pickups and drop-offs from many Las Vegas hotels.
Fremont Street Experience
The Fremont Street Experience (FSE) is one of the best places to see in Las Vegas. Located on the five-block pedestrian only thoroughfare, it's known for its pyrotechnic displays and Broadway quality entertainment. Fremont Street Experience is home to three main stages and a variety of musical acts. Among them is the 90-foot tall neon cowboy. There's also the world's largest LED screen. Aside from music, the Experience is also home to the first freestanding casino in Las Vegas. Other attractions include the Mob Museum, a nonprofit organization that documents the history of American organized crime. It's located near Fremont Street and offers tickets for a range of residents.
Valley of Fire
Valley of Fire is a desert region that is located near Las Vegas. It is a popular day trip from the city. There are plenty of activities to keep you busy including hiking, rock climbing and swimming at Roger Springs. You can also join tours that leave from Vegas. The best part about visiting the Valley of Fire is the petroglyphs. These artifacts are thousands of years old. They depict various animals, symbols, and cultural figures.
Mojave National Preserve
The Mojave National Preserve is one of the best places to visit around Las Vegas. It is the third largest park in the US National Park System and it covers 1.6 million acres of land. Located between the Las Vegas Strip and the Southern California desert, the Preserve has an extensive trail system. If you're in the mood for a good hike, you'll love the Rock Spring Loop Trail.
Little A Le Inn Bar & Motel in Rachel, Nevada
Little A'Le' Inn, in Rachel, Nevada, is one of the more interesting places you can stop off on the Extraterrestrial Highway. It has a little bit of everything, a bar, restaurant, and gift shop. The gift shop sells t-shirts, bumper stickers, and other related items. For a small town, there are plenty of things to do, such as hiking, geocaching, or camping. You can also explore the nearby mountains. These mountains were once home to the Paiute Indians. There are artifacts buried in the hills surrounding Rachel.