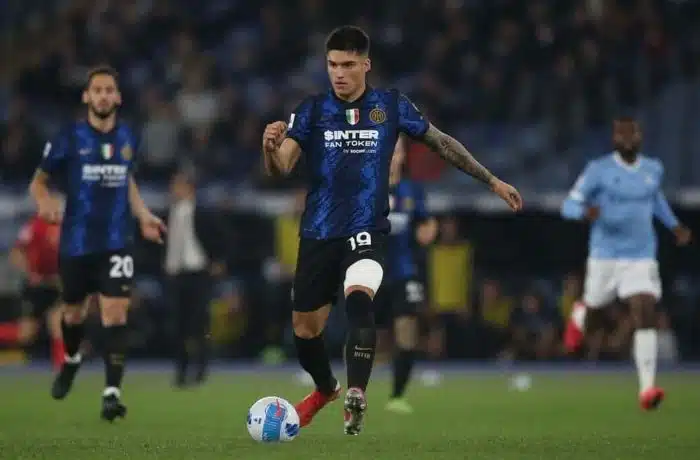 Biden Honors MLK At Critical Moment For US, World
Biden closed a complicated week in which the White House confirmed, on three occasions, the discovery of classified documents kept irregularly at his home when he was Obama's vice president.
The US president, Joe Biden, participated this Sunday in a mass in memory of Martin Luther King and offered a speech in which he spoke of the "critical moment" that the United States and the world are experiencing, and of how necessary it is to continue fighting for the democracy.
Although he did not refer to the crisis he is experiencing due to the discovery of numerous classified documents in his home and office, the president spoke of darkness and redemption: "I do not need to say that we are not always at our best. We are fallible, we fail and we lose faith, but history teaches us that no matter how dark the night is, joy comes in the morning," he said.
On the day the civil rights defender would have turned 94, Biden became the first serving US president to speak at a Sunday mass at the Ebenezer Baptist Church, located in Atlanta, Georgia, where Luther King Jr. (1929-1968) served as a pastor from 1960 until his assassination in 1968 and at which his funeral was held.
"I've spoken before Parliament, kings and queens, leaders from all over the world, but this is intimidating," Biden said in the pulpit, surrounded by a gospel choir that sang several songs at the mass presided over by Ebenezer's pastor, the US Democratic Senator Raphael Warnock.
With numerous biblical allusions, Biden – a practicing Catholic – offered a speech in which he spoke of the "turning point" that the United States and the world are experiencing: "What happens in the next six or eight years will determine what the world will be like for the next 30 (…) The world is changing and there is a lot at stake," he said.
It is, therefore, a moment to "make Dr. King's vision tangible", "to choose democracy over autocracy" since "nothing is guaranteed".
"It is a constant struggle between hope and justice, kindness and cruelty, against racism, extremism, insurrection," he added.
A Complicated Week
With this public act, Biden closed a complicated week in which the White House has had to confirm, on three occasions, the discovery of classified papers that the US president kept irregularly at his home and in his office when he was vice president (2009-2017). of Barack Obama.
This case could complicate the last two years of his term before the next presidential elections in 2024, in which he has not yet confirmed whether he will run.
Last Thursday the Secretary of Justice of the United States, Merrick Garland, announced the appointment of a special prosecutor who will study all the classified papers that are being found, the jurist with a conservative profile Robert Hur.
Biden has only spoken publicly twice about this case, which came to light last Monday, although the first findings were in November.
In a press conference called to talk about inflation, overwhelmed by questions from the press, he pointed out that he is sure that "everything will be cleared up."
Both the White House and Biden himself have insisted on their total willingness to collaborate in the investigation and have tried to distance themselves from former President Donald Trump (2017-2021), who is also being investigated by the Department of Justice for accumulating classified documents in his residence in Mar-a-Lago, Florida, discovered after an FBI raid.
Neither Trump nor Biden should have had classified documents in their possession since all presidential records are required by law to be turned over to the National Archives, but possession of these documents itself is not a crime, unless it is shown that they were concealed from purpose.
In the case of Biden, it was his own lawyers who notified the authorities that they had found the documents, while in the case of Trump they were discovered after the raid, motivated by a request from the National Archives since they had been trying to recover them for more than a year. .
A Possible Candidature
In his speech, before introducing Biden, Pastor and Senator Warnock recalled that while former presidents Jimmy Carter, Bill Clinton, George W. Bush and Barack Obama visited the church, Biden was the first sitting president to deliver the sermon of the Sunday at a mass that was celebrated the day before the holiday in honor of Martin Luther King.
Although Joe Biden has not confirmed if he will run for president in 2024, today was a very significant event if he finally decides to do so.
It was held in Georgia, a key state that helped him reach the White House in 2020, and took place in this emblematic place for the African-American community and the defense of civil rights.
According to a study published by the Pew Research Center on the occasion of the last November midterm elections, African-American voters played an important role in those elections. In Georgia, for example, they represent a third of the total voters.
A poll conducted by the same center in August indicated that 70% of African-American voters would favor Democratic candidates.
This article is originally published on telemundowashingtondc.com