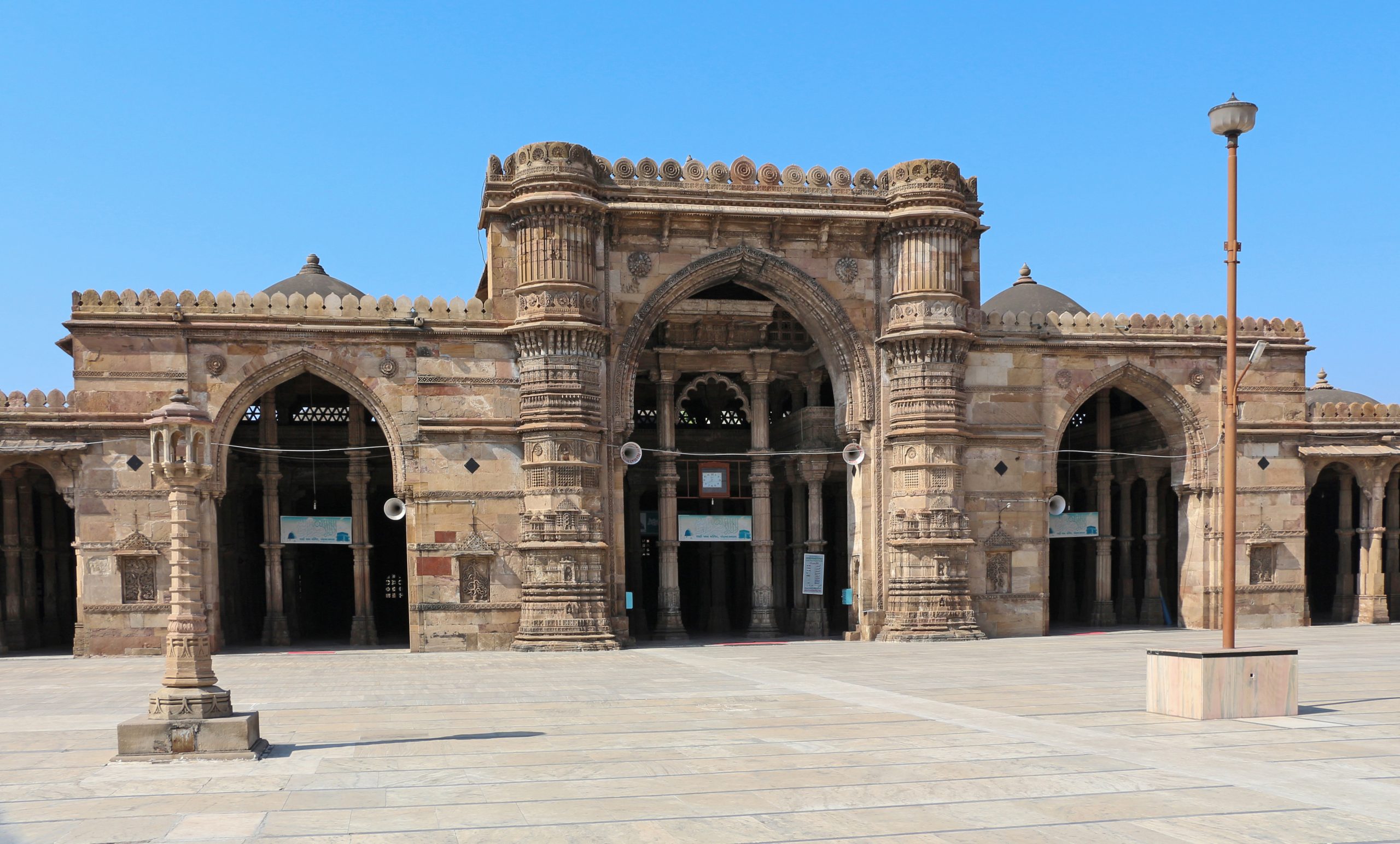 Best Places to Visit in Ahmedabad
Whether you are on a family vacation or a weekend getaway, Ahmedabad has so much to offer. From its ancient buildings to its vibrant bazaars, you can find a wealth of history, culture and entertainment. Here are the top five things you should include in your itinerary when visiting this city.
Jama Masjid
The Jama Masjid is one of the most popular religious sites in Gujarat. This mosque is known for its exotic architecture and beautiful design. It is also known for its intricate carvings. You can find a number of tombs of royal families here. Jama Masjid was constructed in the 15th century. It is an amalgamation of Islamic and Hindu architectural styles. There are fifteen domes at the roof of the mosque. During the building process, sandstones from various temples were used. The Jama Masjid is free to visit. Visitors can also join heritage walks to learn more about the mosque.
Sabarmati Ashram
The Sabarmati Ashram is a major attraction in Ahmedabad. Located in the outskirts of the city, this place is the former residence of Mahatma Gandhi. Today, it is also a museum. Visitors can take guided tours and learn more about Bapu's life. It is open everyday except Wednesday and Friday. Sabarmati Ashram is a peaceful place with a welcoming atmosphere. There are several special events here that are held to commemorate the life of Gandhi. During his stay here, Mahatma Gandhi was an active participant in satyagraha, a non-violent movement for social justice.
Law Garden
Law Garden in Ahmedabad is a popular destination for tourists. It is one of the oldest landmarks in Amdavad. It offers beautiful architecture and lush green lawns. The garden also serves as the venue for several cultural events. In addition, it is also a popular recreational area. There are various types of stalls selling souvenirs, clothing, jewelry and other goods. You can find everything from embroidered wall hangings and clothes to silverware from Saurashtra.
Gulmohar Greens
Gulmohar Greens and Golf Club is a beautiful resort in Ahmedabad, which offers plush accommodation, spa, sports complex, golfing, dining, and other entertainment activities. The place is perfect for a day out, and is a popular weekend getaway. Gulmohar Greens is an ideal venue for weddings. If you want to have a grand wedding in Ahmedabad, the venue is the best place to go. There are different packages to choose from, including open-roof weddings. The venue is also great for a pre-wedding function. It can hold a crowd of up to 8,000 people. Another place to check out is the Calico Museum of Textiles. This museum has a large collection of fabrics from all over India. You can have a tour of the museum and learn the history of textiles in India.
Maniar's Wonderland
The city of Ahmedabad has an amazing amusement park called Maniar's Wonderland. It is the only one of its kind in the city and features several rides and attractions. This fun-filled and adventurous park is a great place to spend the day with the whole family. Some of the best rides here include the Aqua Roller, the Aqua Splash, the Crazy Car, and the Wonder Chair.
Shaking Minarets
Shaking Minarets are a fascinating monument in Ahmedabad. It is a mystical Islamic architecture type. This type of minaret is known to be able to withstand earthquakes. Unlike other similar structures, Shaking Minarets do not fall apart in the event of a seismic tremor. The first set of Shaking Minarets in Ahmadabad is found at Raj Bibi Mosque. These three storey structures, crafted in Indo-Saracenic style, are built on naturally porous flexible sandstone. They have delicately carved balconies and a staircase to the top. The second set of Shaking Minarets is located near the main railway station. The pillars of these structures have a stone-worked pediment, as well as three tiers.