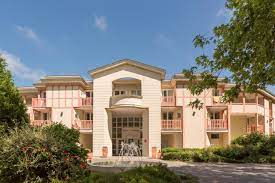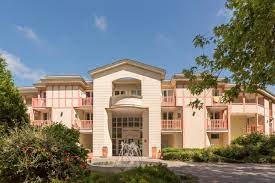 Pierre et Vacances: Continuing Today
(AOF) – Pierre & Vacances-Center Parcs publishes revenue for the 1st quarter of the 2022/2023 financial year of 351.8 million euros, compared to 314.2 million euros in the 1st quarter of 2021/ 2022. "Despite the current macroeconomic tensions, the turnover of tourism activities showed sustained momentum with growth of 19.4% compared to the first quarter of 2021/2022," commented the group.
Accommodation Revenues Amounted to 272.4 Million Euros
Accommodation revenues amounted to 272.4 million euros in the 1st quarter of 2022/2023, up 19.6% compared to the same quarter of the previous financial year, after a 15.9% increase recorded during the summer season.
The dynamism of activity concerns all the brands, namely Center Parcs (+16.3%), Pierre & Vacances (+4.4%) and Adagio (+51.7%). For Center Parcs, the occupancy rate rose on average by nearly 2 points, to 73.3% over the quarter as a whole. Revenue from Pierre & Vacances residences in France was almost stable (-0.8%), and at constant inventory, activity was up, while city residences recorded a higher level of activity than that of before the Covid crisis (+22% compared to the 1st quarter of 2019/2020).
Given the portfolio of reservations to date for the second quarter of the 2022/2023 financial year, the group currently anticipates continued growth in activity "in comparison" with the 2nd quarter of 2021/2022, on the set of brands. In a complex and particularly uncertain macro-economic context, it is fully mobilized to achieve its strategic objectives and "in particular the control of its cost structure".
Over the first nine months of 2022, 700 million tourists traveled internationally, more than double (+133%) the figure recorded for the same period in 2021. This figure reached 63% of 2019 levels , which should allow the sector to reach 65% of its pre-pandemic levels in 2022.
This result is due to a strong level of demand and the gradual lifting of restrictions in a large number of countries. Europe is significantly supporting this rebound with the arrival of 477 million people between January and September 2022 (68% of the global total), reaching 81% of the pre-covid level. Tourism there is driven by strong intra-regional demand and travel from the United States. Some destinations recorded notable increases in receipts, including Serbia, Romania, Turkey, Latvia, Portugal, Pakistan, Mexico, Morocco and France.
This article is originally published on boursorama.com